The DJ App to produce your own music
To become a professional DJ, the beginner needs his basic material and a few training evenings in order to properly associate the various audio and video materials. With time and passion, he will be able to differentiate himself from the simple amateur DJ and become a real disc jockey. He will be able to juggle throughout the evening with the various musical instruments, such as the best known, the amplifier, the mixer, the laptop with the mix software, the digital keyboard also called DJ pad or mpc,sampler,launchpad... The DJ can use his best Deezer or YouTube playlists. But it must also think of the backup in case of unexpected, in case of internet break, in case of failure of a computer. It must obligatorily have plans B, for example take a good application of DJ pad on his phone, take on a USB key a good playlist already ready!
He must offer some sounds of the moment, some of his favourite songs but also music appreciated by the general public! You have understood to create a quality electronic music or ensure a whole evening it is necessary to have an acute hearing and master perfectly his various instruments and music software. An optimal sound quality and a mix of quality will allow to ambiance the crowd quickly but the opposite could turn ruin the evening!
Let's also talk for a few minutes about another profession totally different from the evening DJ, it's the musical production that consists in producing instrumental sounds for artists or for series, films ... The MAO or computer-assisted music is often little known but it's a real job, also called Sound Designer.
In all cases you've already heard about famous mix software like FL Studio, Ableton, Virtual DJ, Magix Music Maker and it's very good as a software for PC and MAC OS! to become a true disc jockey or an extraordinary producer, you will need a pad in your hardware list! We propose you here our free download of the DJ Pad application on Android which will quickly become your best portable sound system, you will not hesitate to bring it everywhere with you! Download now PushPad!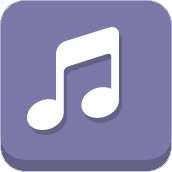 Sample Settings
Preconfigured training settings to allow the novice to learn the basics of music composition. You just need to tap on colored sound to play music. .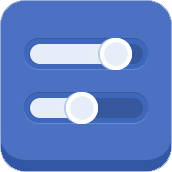 Sound player Mode
Different playing mode (Push, Single, Repeat, Echo) but also FX bar (Filter, Flanger, Reverb, Echo, Roll..) to allow confirmed producer to create their own sound.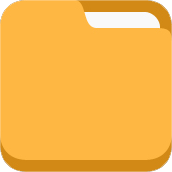 SoundBanks
More than 2000 samples sound organized by type : Atmosphere, Bass, Beat, Chord, Drum, Fx, Keyboard, Lead, Perc, Synth, Vocal. Just select your favorites.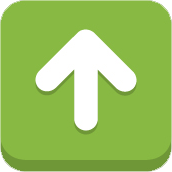 Import new sound
You are free to import new sound to library to customise your track at your own desire and finally create unique music.
Soundpacks included + downloadable

Each version of PushPad contains different sound packs, download the version that suits you the most: house, trance, dub, hiphop, dubstep...
In addition to the sound packs included, all the sounds present in your mobile are imported into the launchpad. To add new sounds, just put them into your phone and restart the application

Demonstration videos & live performance
Download now PushPad DJ with SAMPLE PACK! it's FREE!
Download now MEGA PADS Beatmaker it's FREE